Innovative drug packaging design can not only increase the child's drug initiative, but also obtain intellectual property protection through its application for appearance patents, which is conducive to enhancing the overall market competitive advantage.
1.Pediabest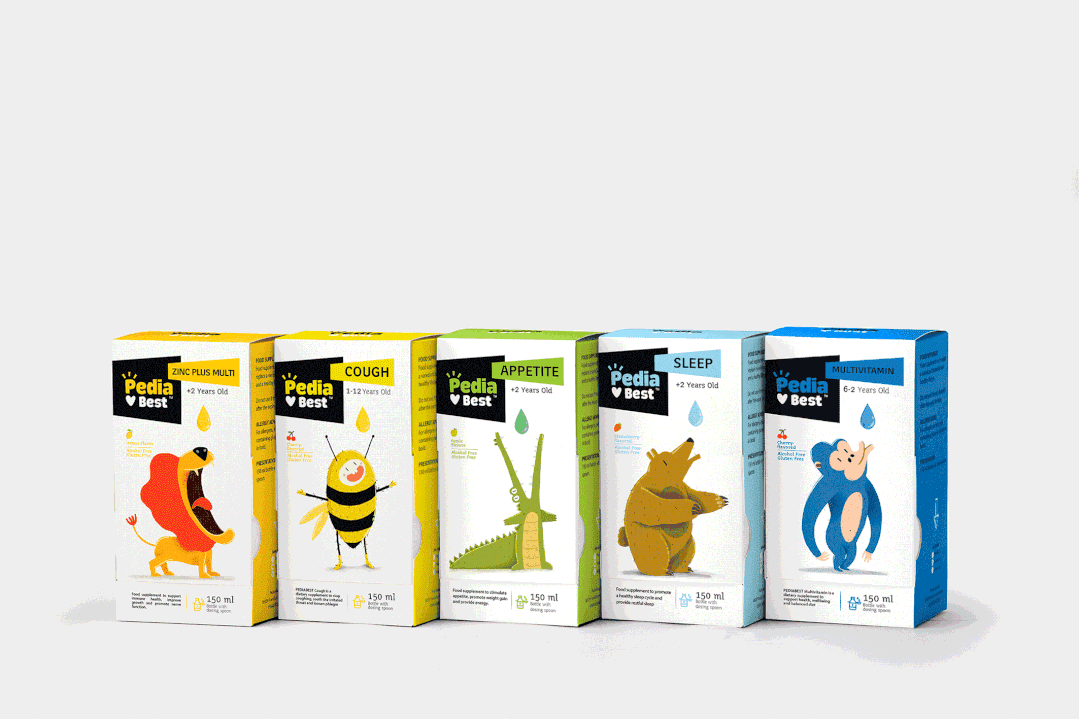 DEEEZ.CO, an Iranian design company, designed a story-telling children's supplement package for PEDIABEST, a well-known children's health brand in Lisbon, Portugal, to make it easier to take medicine.
According to the corresponding symptoms of the drug, this package has designed a set of animal characters with distinctive characteristics (such as a hibernating bear or a giraffe known for its height). On the first frame of the package (the closed box), the animal character opens his mouth and eagerly waits for drops or syrup. In the second frame (opened box), we see the effect of this drug on animals. For example, crocodiles get fat after taking appetite medicine drops, bears fall asleep after taking sleeping pills, or deer horns grow after taking vitamin D drops.
2.SANOFI
This is Sanofi's children's health brand goodbaby (goodbaby) children's cold medicine. The packaging design aims to reduce children's fear and resistance to drugs, and to try to relieve parents' anxiety. On the front of the package is a child who is wiping his nose. When the box is opened, the snot paper is pulled out, revealing a healthy and happy child. The design conveys the concept of "take medicine and restore health". This design enables goodbaby's cold medicine to be recognized by consumers at a glance among many competing products, which enhances the product's market competitiveness.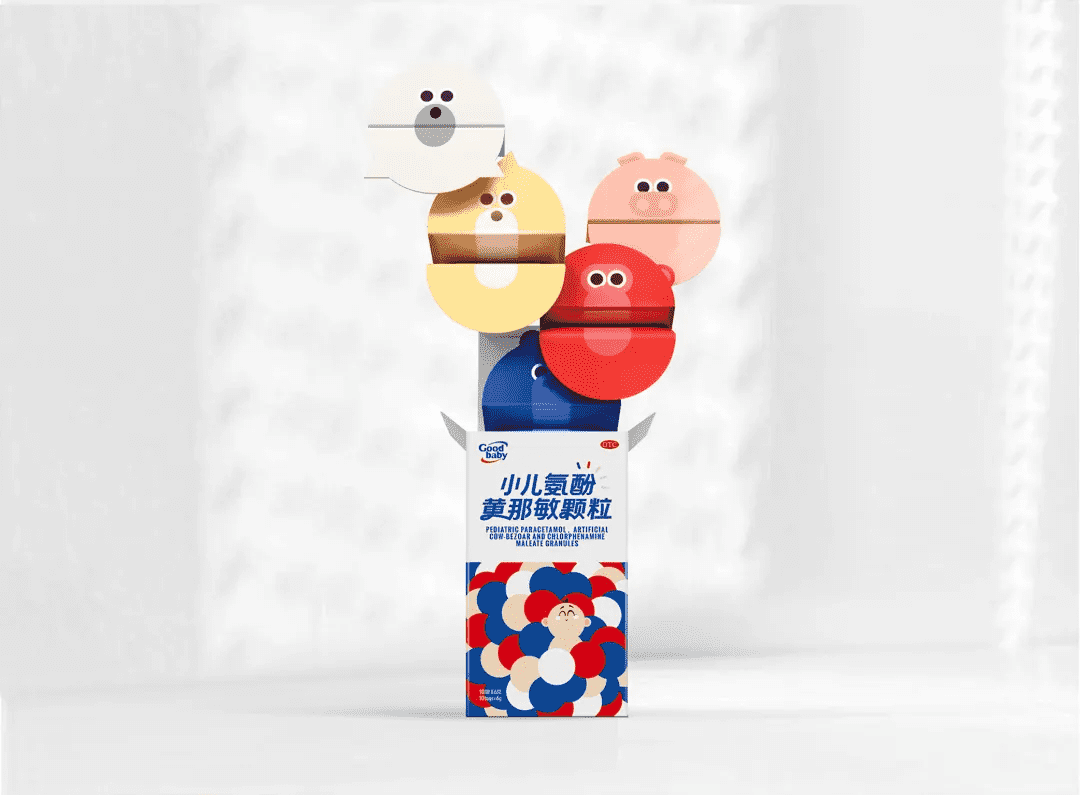 ---
Post time: Aug-13-2021