Tea Bag Packing Machine with double bag
Product Detail
Product Tags
Tea is a kind of dry product, which can easily absorb moisture and cause qualitative changes. It has strong absorption of moisture and peculiar smell, and its aroma is very volatile. When tea leaves are stored improperly, under the action of factors such as moisture, temperature and humidity, light, oxygen, etc., adverse biochemical reactions and microbial activities will be caused, which will lead to changes in the quality of tea. Therefore, when storing, what container and method should be used , All have certain requirements. Therefore, the inner and outer bags are the best preserved and most used packaging.
Our packaging machine is the best machine for packaging tea.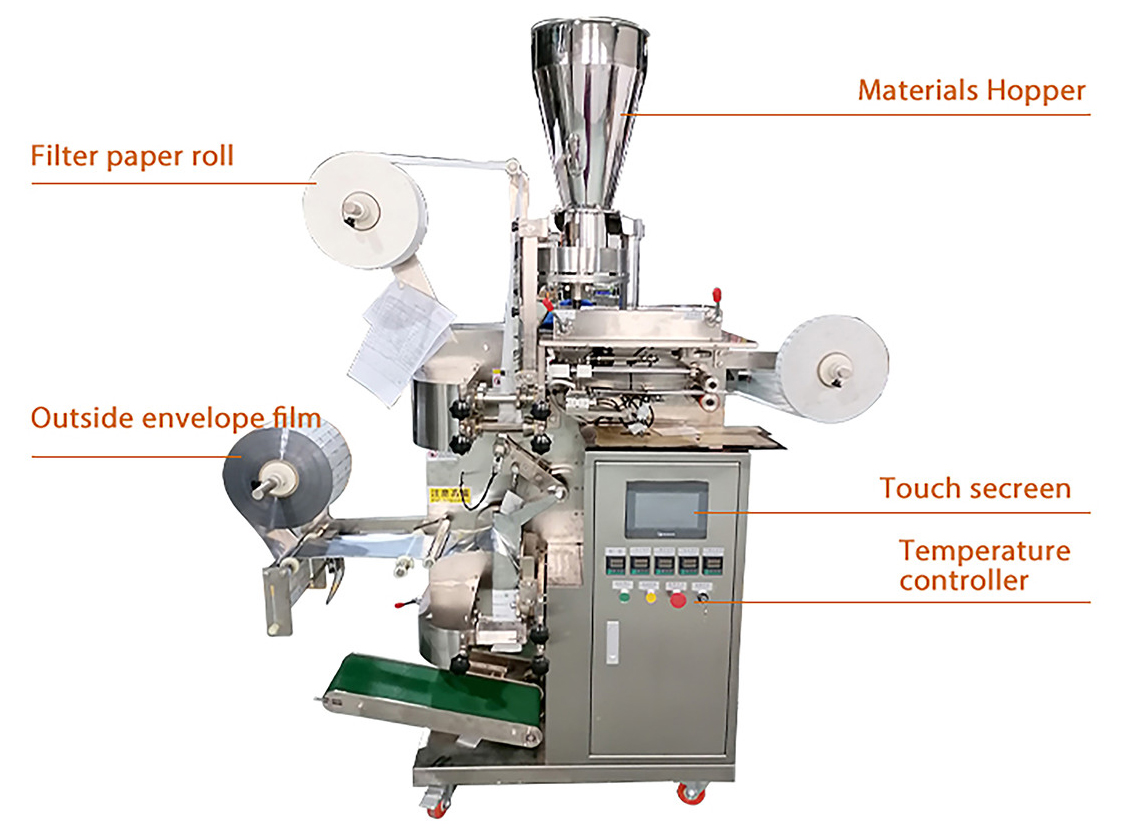 . Volumetric Feeding And Weighing System, High Working Efficiencyand Easy Operation.
. Plc And Touch Screen, Stable Packaging Performance.
. Customized Bag Size Based On Customer'S Requirements.. Pid Temperature Control.
. Long Life Service, Easy Operation And Maintenance.
Model
BD-168
Working speed
30-60bags/min
Fling system
VOLUME TRIC
Bag type
Three sides sealing
Acceptable bag size
Inner.50-70mm*40-80mm(LXW)

Out :85-120mm*70-95mm(LXW)

Sealing method
Heat sealing
Weighing range
0-15ml/bag
Power
220v single phase 50/60Hz
Weight
450kg
Dimensions
1270x860x1840mm

---
---
Write your message here and send it to us