Carbonated Drink Online Filling Machine ( Beverage Juice Soda Beer Milk Coconut Water Wine Tea)
Product Detail
Product Tags
Beverage filling machines can be divided into atmospheric filling machines, pressure filling machines and vacuum filling machines according to the filling principle;
The atmospheric pressure filling machine is filled by the weight of the liquid under atmospheric pressure. This type of filling machine is divided into two types: timed filling and constant volume filling. It is only suitable for filling low-viscosity and gas-free liquids such as milk, wine, purified water, fruit juice drinks, etc.
The pressure filling machine is filled at a pressure higher than atmospheric pressure, and can also be divided into two types: one is that the pressure in the liquid storage tank is equal to the pressure in the bottle, and the filling is performed by the liquid flowing into the bottle by its own weight, which is called Isobaric filling; the other is that the pressure in the liquid storage tank is higher than the pressure in the bottle, and the liquid flows into the bottle by the pressure difference. This method is mostly used in high-speed production lines. The pressure filling machine is suitable for filling liquids containing gas, such as beer, soft drinks, champagne, carbonated drinks, soda water, etc.
The vacuum filling machine is filling under the pressure in the bottle is lower than the atmospheric pressure;
This kind of filling machine has simple structure, high efficiency, and can adapt to a wide range of viscosity of materials, such as oil, syrup, fruit wine, etc.here show the case for Tin , bottling machine welcome contact us
TIN TYPE CARBONATEDFILLING PACKING
1. AUTOMATIC SORTING MACHINE(UNSCRAMBLER)
The bottle sorting machine mainly arranges the bottles that need to be washed, filled and labeled into a row before washing, filling and labeling, and orderly input them to the conveyor belt of the next process, which is convenient for the next process to orderly Expand the work, convenient for manual operation, efficient and convenient, and greatly save labor. The main material is SUS304 stainless steel, which conforms to the GMP standard of the pharmaceutical industry and is an ideal equipment for enterprise production.
Technical parameter
| | |
| --- | --- |
| power | 220V 50/60HZ |
| Speed | 4000bottles/h(speed adjustable) |
| material | SUS304 stainless steel |
| Motor speed | Inverter control |
| Bottle size | Φ20-Φ50mm (customized) |
| Bottle height | 80-150 mm (customized) |
| Bottle capacity | 10-1000ml |
| Machinery weight | 200Kg |
| Machinery size | 2000x1100x1500(mm)(LXWXH) |
2. FLUSHING MACHINE
The machine enters the tinplate empty can into the tape-type can turning device through the horizontal rotary disk. When the empty can is turned over, the pressure water pipe installed on the horizontal line directly sprays the pure water in the pipe to the inner wall of the empty can, and the water after flushing automatically Flow into the recovery pipe and discharge. After rinsing, an air blowing device with filtered compressed air can also be used to rinse the empty cans, so that the empty cans can meet the hygienic requirements of food after being washed and blown. The rinsed empty cans are taken out by the tape-type turntable and the water-drying turntable, and then enter the conveying line of the filling machine.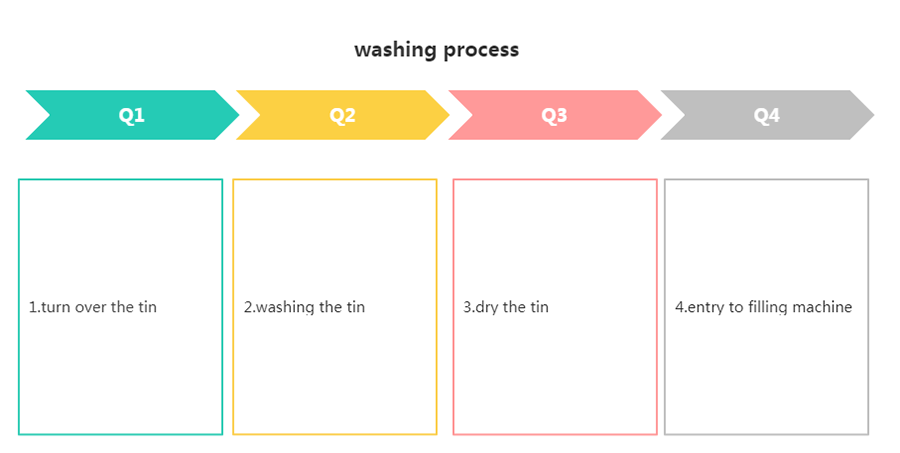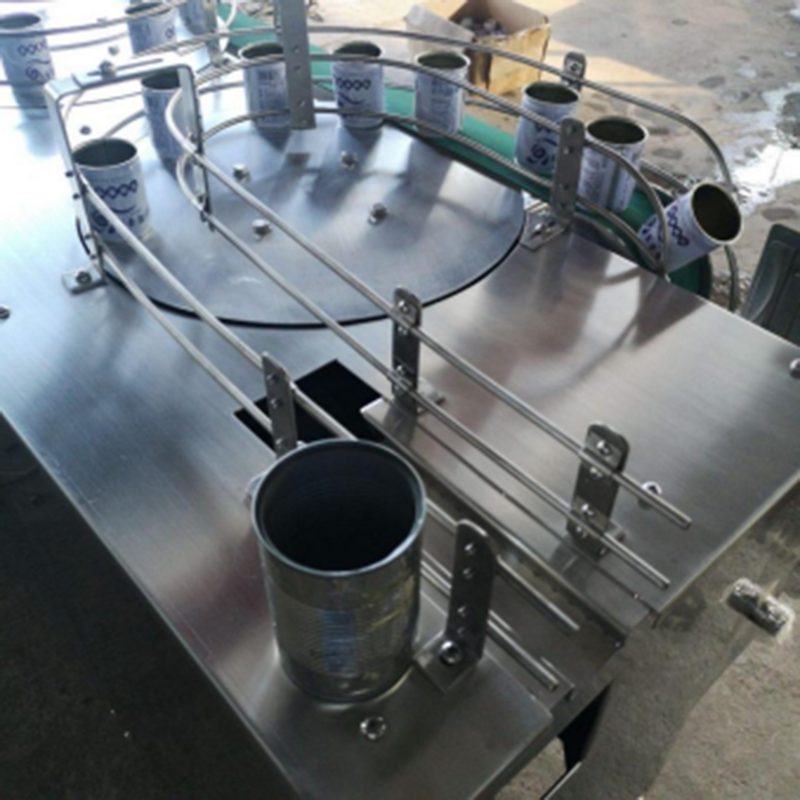 Technical parameter
| | |
| --- | --- |
| capacity | 30-160tin/min |
| water request | 2-3m³/h |
| suitable tin size | Φ52-105mm tin height:60-133mm |
| machinery size | 2200x950x1100(mm)(LXWXH) |
| power | 1.5KW |
| weight | 300kg |
3. FILLING AND CAPPING MACHINE
This machine is the filling and sealing technology introduced by our company from Germany. After digestion and absorption, the can filling and sealing equipment designed and manufactured can be widely used in the filling and sealing of cans such as soft drinks, soft drinks, beer, etc. It is generally applicable to aluminum cans and tinplate cans, with stable equipment performance, advanced technology, beautiful appearance and complete functions.
technical parameter
| | |
| --- | --- |
| Filling head | 12 |
| Sealing head | 1 |
| Capacity | 2000 BPH |
| machinery size | 2100x1800x2200(mm)(LXWXH) |
| power | 3.5KW |
| weight | 2500kg |
CAPPING MACHINE
The capping part seals the caps to the filled cans and sends them to the subsequent process by the conveyor chain
4.  CO2 MIXER
This machine uses advanced gas-liquid mixing device to mix syrup, water and carbon dioxide gas at one time, with advanced technology, uniform mixing and reliable performance. Simple structure, easy to use, suitable for large and medium-sized beverage factories.
| | |
| --- | --- |
| material | SUS304 mirror stainless steel |
| water pump | More grade pump stainless steel |
| capacity | 1T/h |
| power | 5.5kw |
| Gas times | 2.5-2.8 |
| Electric brand | SIMENS |
| Machinery size | 1500x1000x2050 (mm)(L x W x H) |
| Weight | 800kg |
5. LABELING MACHINE with code print (once request for bottle)
This machine belongs to the round bottle labeling machine, which is suitable for round bottle labeling in the pharmaceutical, food, daily chemical and other industries. Directly connected to the front-end production line, automatically feeding the bottle into the labeling machine to increase efficiency. With coding and labeling machine, the production date and batch number can be printed online, reducing the bottle packaging process and improving production efficiency
application
Applicable labels: self-adhesive labels, self-adhesive films, electronic supervision codes, bar codes, etc.
Applicable Products: Products that require a label on the circumference.
Application industry: widely used in food, medicine, cosmetics, daily chemicals, electronics, hardware, plastics and other industries.
Application examples: plastic bottle labeling, food cans, etc.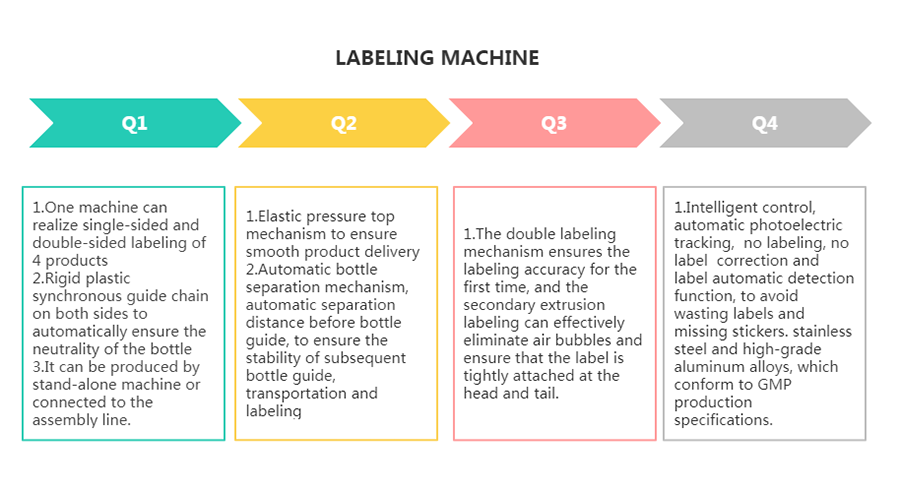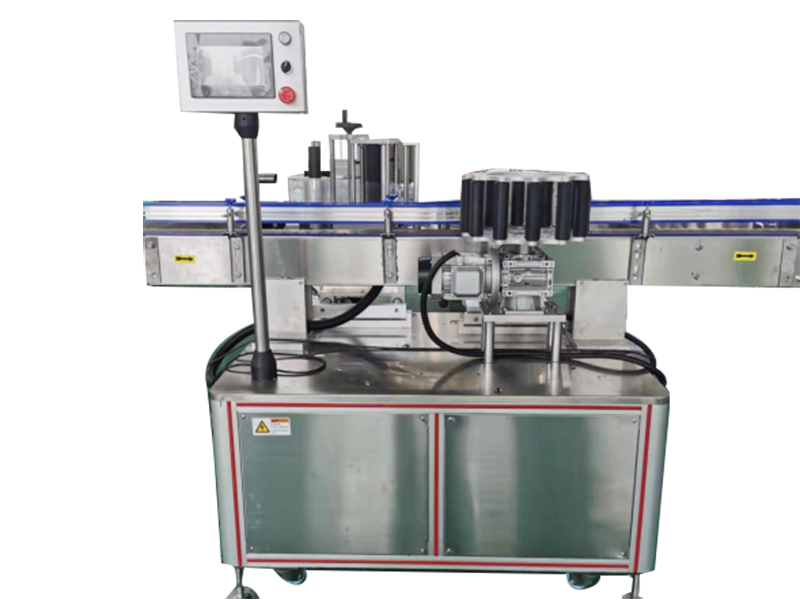 | | |
| --- | --- |
| Labeling and positioning precision | ±1mm (not including the bottle) |
| speed | 15-100pcs/min |
| Bottle size | Standard size bottle( customized ) |
| Label size | W15-30(mm)   H15-50(mm) |
| machinery size | 2000*1000*1400(mm)(LXWXH) |
| air request | AC220V 50/60Hz   air pressure〉0.5Mpa,flow 〉90L/min |
| weight | About 130KG |
| max label OD | 300mm |
6.  SEMI AUTO PACKING MACHINE
This machine is suitable for bottomless (or bottomed) heat shrinkable packaging of various bottled products such as cans, mineral water, beer, glass bottles, beverages, etc. At the same time, it is used in conjunction with a constant temperature PE shrinking furnace to achieve good packaging effects. . This set of equipment adopts large-screen touch screen man-machine interface, Schneider PLC program controller, AirTAC cylinder, the whole machine runs stably, has reliable performance, is easy to operate, and saves labor costs.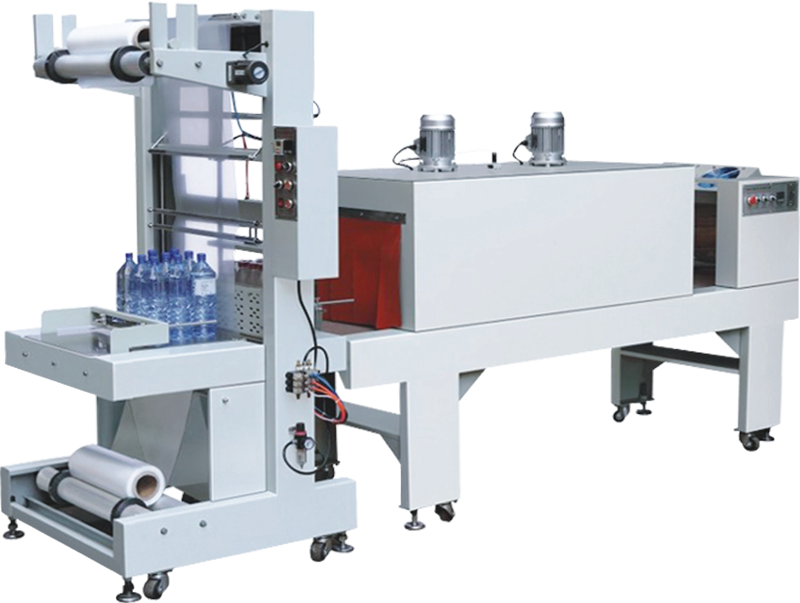 | | |
| --- | --- |
| Voltage | 380V/220V 50HZ-3 phase 4 wire |
| power | 18kw |
| air pressure | 0.58Mpa |
| compressor | Pressure:0.79Mpa,flow:0.2m³/min |
| shrink film | PE |
| machinery size | 2800x900x1700(mm) |
| machinery weight | 950kg |
7. CONVEYOR
The side plate of the bottle conveyor is made of stainless steel wire drawing plate, the thickness is ≥2.0mm, the total width is ≥175mm, and the internal connecting parts are all stainless steel;
The support frame of the bottle conveying machine is made of Φ50mm×2mm stainless steel tube, and the railing support, the support frame hoop, and the connecting frame are all made of improved stainless steel; the guardrail push rods are all made of Φ14mm stainless steel, and the machine feet are made of ultra-high polymer material production;
All fasteners are made of stainless steel (including machine foot adjustment screw);
The conveying chain plate adopts domestic high-quality plastic flat-top chain plate, and the specifications of the chain plate are: 82.6mm X 38.1mm X 3mm; the transmission reducer adopts the domestic high-quality brand side-mounted plug-in reducer, and the driving shaft and passive shaft of the bottle conveyor are all selected. Commonly used materials;
The mating strips, guardrails, supporting rollers, magnetic curved guide rails, round pin nuts, and middle foot plates are all made of domestic high-quality engineering plastics.
PS : Beverage filling machine, water filling or packing machine is a plastic film packing , except pouch sachet automatic filling packing machine ,we supply bottle type filling and capping machine, is a multi-functional beverage filling machine. It is used for filling carbonated beverages, soda water, salt soda and other carbonated beverages, as well as non-sparkling beverages such as fruit juice beverages and purified water. One machine has multiple functions and is a new type of filling machine with high practicability.
Welcome contact in any time ,customized line is our advantage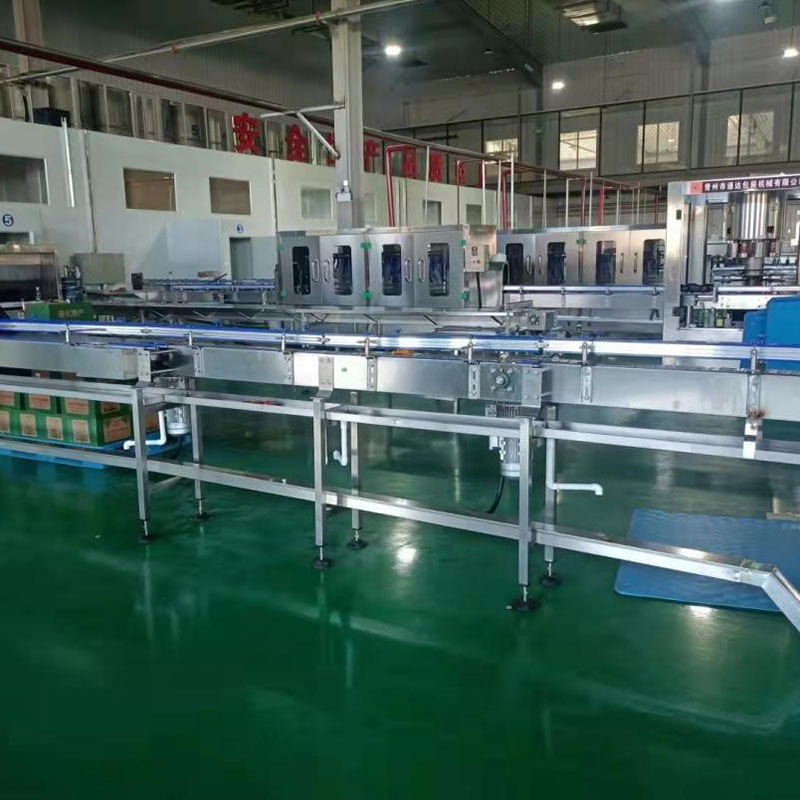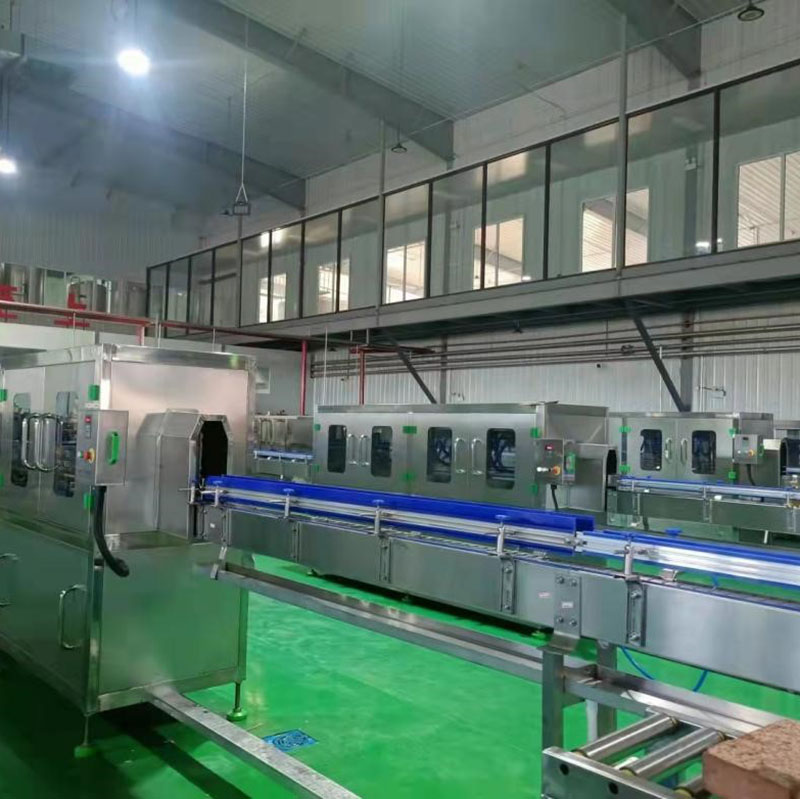 ① 24hours*365days*60minutes online service.
② team contact information for service .
Technical engineer :MR.JI (851439108@qq.com)
Online service:Lily(sales2@brenupackmachine.com)
Material Purchase manager:Tina(master@brenupackmachine.com)
Sales chief executive :Jessica(sales6@brenupackmachine.com)
③ If there are quality or other problems with our products,our company's team will discuss it together and solve it, if it is our responsibility, we will never refuse to make you satisfied.
MACHINERY PARTS GUARANTEE :
Our company guarantees that all parts of the machine are original and authentic. During the one-year warranty period, our company will provide customers with free replacement parts and consumables for non-human damaged parts and consumables. Replacement is available to customers at cost price. Our company promises to provide life-long service for customer equipment, and only charge basic material costs and corresponding labor costs outside the warranty period.
CHOOSE US YOU ARE BEST CHOICE :
SHOW OUR SERVICE TEAM PICTURE
SHOW OUR GUARANTEE CERTIFICATE FROM CEO
SHOW OUR GUARANTEE CERTIFICATE FROM CEO
Welcome contact :
what's app:0086 13404287756
Quality guarantee :trade assurance by alibaba by manager and CEO
trade assurance protect : your money , delivery time and quality
JIANGYIN BRENU INDUSTRY TECHNOLOGY CO.,LTD
skype:belinna_2004mail:sales@brenupackmachine.com www.brenupackmachine.com
---
Previous:
Automatic Small Liquid Oil Horizontal Milk Wine Dish Soap Aerosol Spray Juice Tea Detergent automatic Water Sachet filling packing machine
---
Write your message here and send it to us